323 Douglas Avenue $2,195,000
One-of-a-kind 5 bedroom home on a large lot. Contemporary high-end finishes, parking for four cars, large living and family areas and a finished basement.
219 Roe Avenue $2,280,000
Contemporary design at Avenue & Lawrence. Spacious home with five bedrooms on a large south lot, gourmet kitchen, finished basement. Parking for 4 cars too.
49 Old Orchard Grove $2,349,000
Contemporary home in north Toronto. Hardwood floors, floor-to-ceiling glass and stone walls, 4 bedrooms (most with ensuite bathrooms and private decks). Wide backyard 3 parking spots.
360 Walmer Road $2,495,000
Modern architecture in the heart of the city. 3,700 sqft of custom space with state of the art finishes and features. 175 foot deep lot with 2-car parking garage, 4 bedrooms, 4 baths.
289 Chaplin Crescent $3,699,000
Almost 7,000 sqft of finished space backing onto the belt line trail on a one-quarter acre lot. Three bedrooms, 5 washrooms, 4 car garage and a massive basement.
21 Boswell Avenue $5,950,000
Located on one of Yorkville's quietest streets, this contemporary light-filled home features 17 foot ceilings in the main living areas and a pool, master retreat with rooftop gardens and skyline views. Private drive with built-in garage.
51 Roxborough Drive $5,995,000
This iconic contemporary home designed by Barton Myers is located on a wooded ravine lot in Rosedale. The winner of many architectural awards, it features floor to ceiling glass walls, three bedrooms and a spectacular lot with pool.
29 Don River Boulevard $2,399,000
Contemporary minimalist stone home at Yonge and Sheppard. Soaring ceilings, glass wrap-around windows, four bedrooms and a huge great room. Huge lot with parking for 9 cars.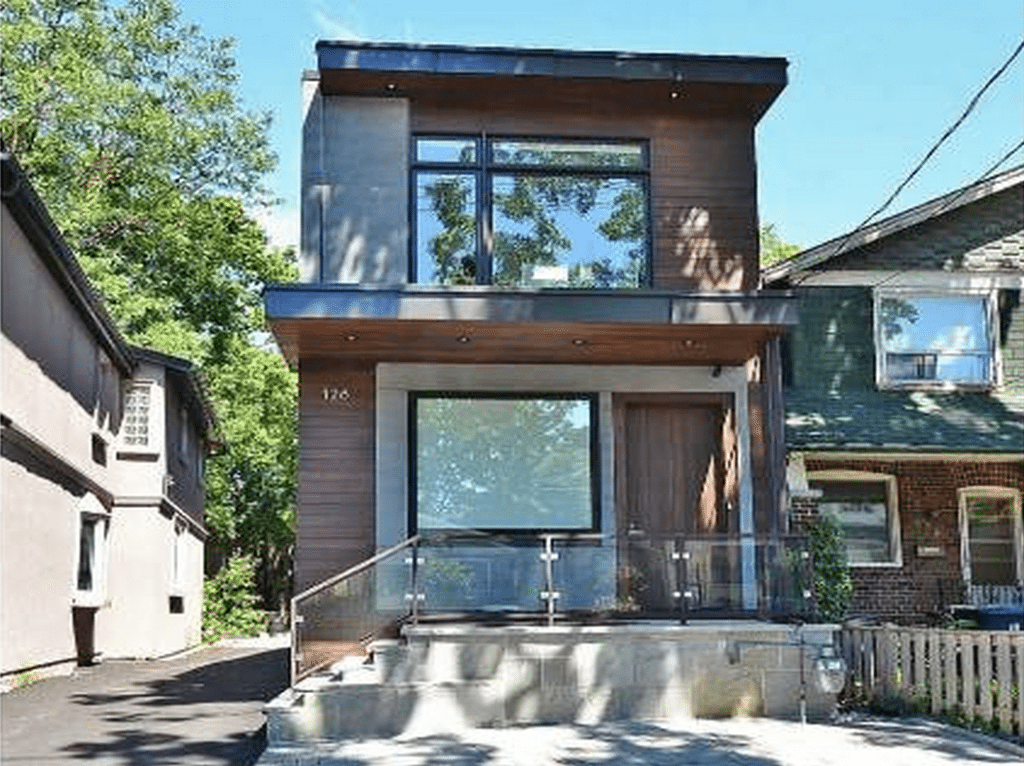 128 Montgomery Avenue $1,465,000
Dream home at Yonge and Eglinton. Open concept with 4 bedrooms, high ceilings and glass panels. Gorgeous finishes!
19 Garnier Court $1,699,000
Luxurious home with spacious principal rooms. Professionally landscaped gardens, outdoor pool and south-west ravine vistas.